We are a social enterprise.
We chose people and the planet before profit.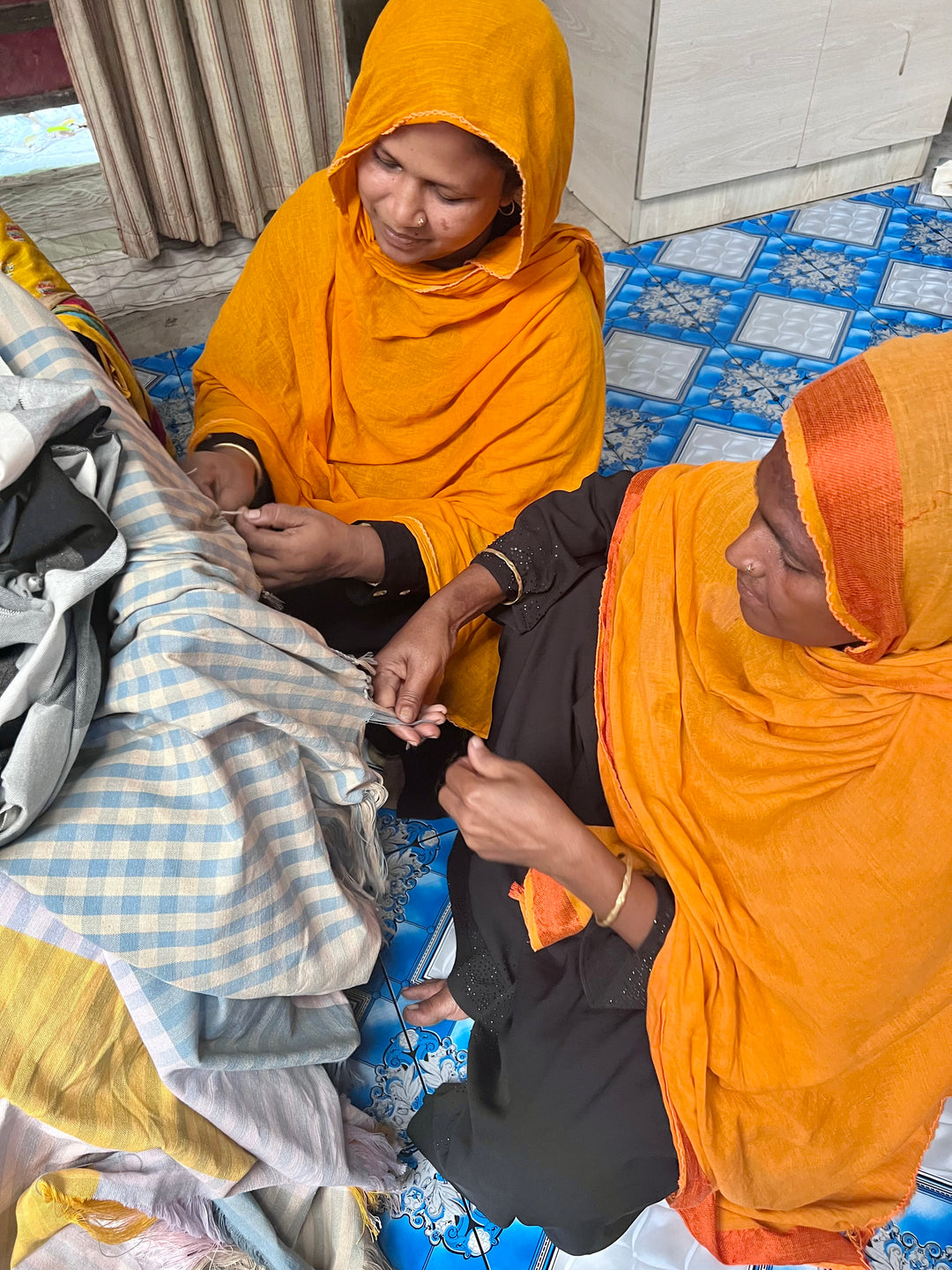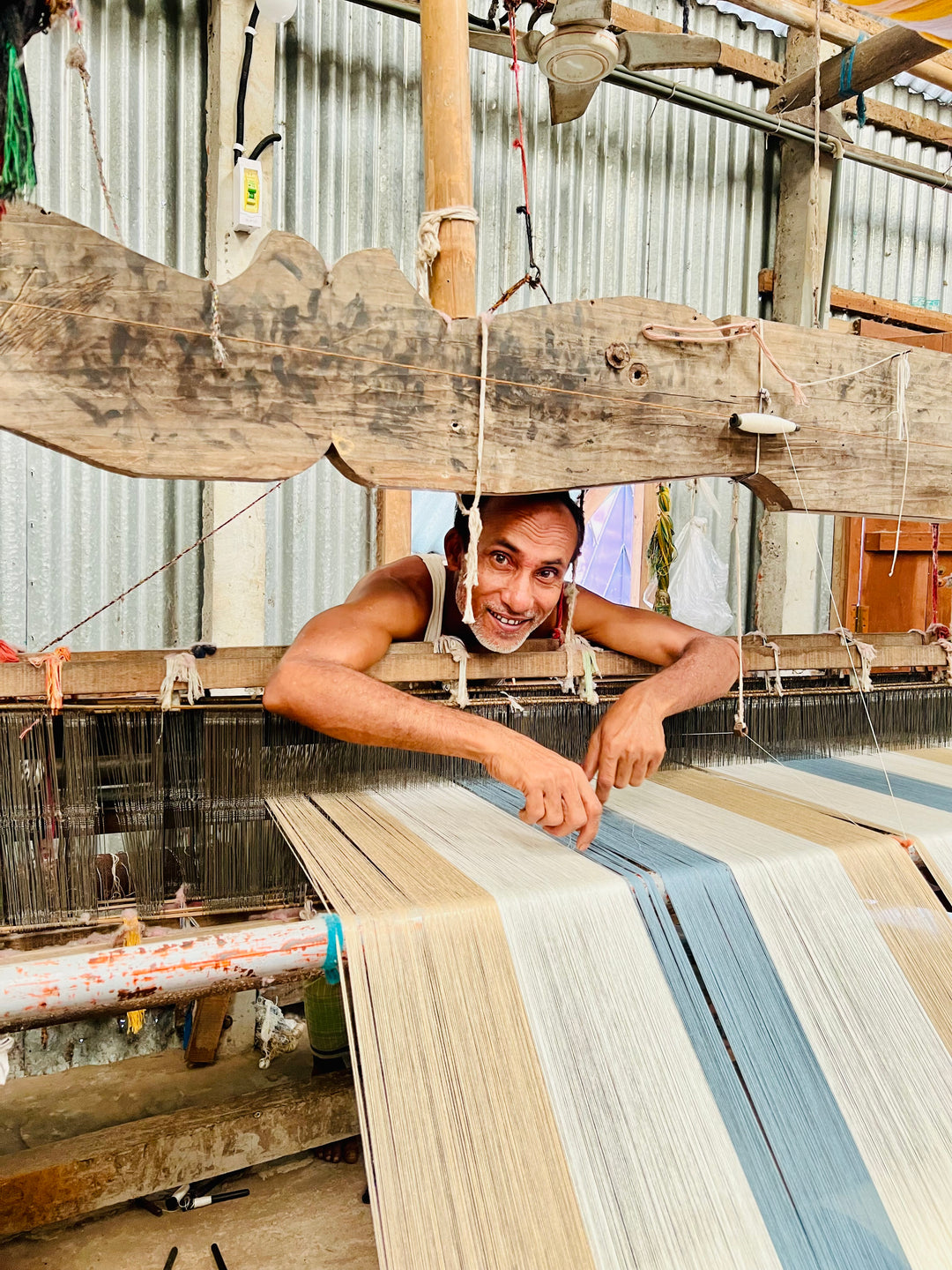 PEOPLE
We employ people in Bangladesh who; 
• Survived a garment factory collapse in 2013. They cannot work in large scale factories due to injury or trauma. We provide a safe and happy workplace where their skills are valued.
• Have artisanal skills and craftsmanship that allows them to work in the their communities and not work away from family in the city 
PLANET
The products we produce are kind to the Earth and meet the following criteria;
• Production materials are renewable and do not cost the Earth. All our products are made from natural plant based materials, with the expectation of our cushion inserts made from recycled materials.
• We aim for minimal impact during the production process –handmade produces lower carbon emissions and minimal wastage of materials. 
• Circular: we consider how our products can be reused, recycled or even replenish the Earth so that we do not contribute to landfill. 
• No plastic. All our bags, blankets and cushion covers are plastic free. We believe that there are great plastic alternatives and we make these available.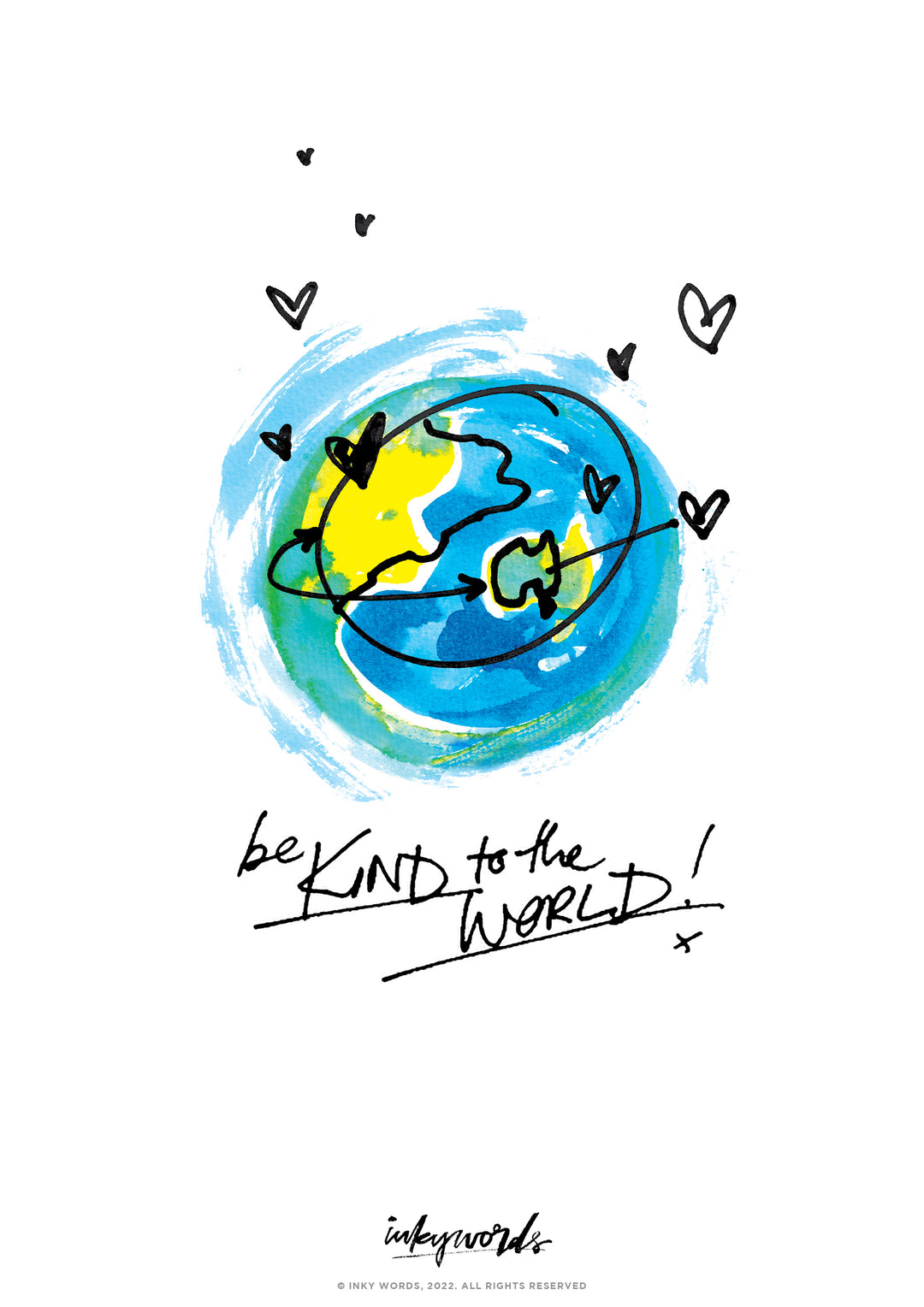 PROFIT
We reinvest profits back into Earth Worthy to;
• Increase employment opportunities in Bangladesh. 
• Continue to increase environmental outcomes.
• Have a positive impact on the world.